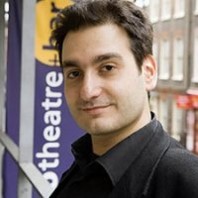 Hassan Abdulrazzak
An Iraqi playwright and writer, born in Prague and lives in London. His plays have been produced in the UK, India and further abroad.
Abdulrazzak's first play Baghdad Wedding, was staged at Soho Theatre in 2007 to great acclaim. It went on to have productions in Australia and India and was also broadcast on BBC Radio 3.
His most recent play, And Here I Am, is based on the life of a Palestinian fighter who becomes an artist. It premiered at Arcola Theatre (3-8 July 2017) during the Shubbak Festival 2017.
Plays include:
And Here I Am (2017)
Baghdad Wedding (2007)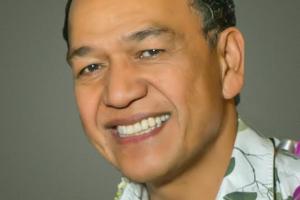 Vilsoni Hereniko
Vilsoni Hereniko (1954-) is a Fiji Islander playwright and stage director, and seven of his plays have been produced and published. Contemporary World Drama includes three additional plays from Hereniko that were previously unpublished. As a screenwriter, film director or producer, he has written and directed or produced five films, including a narrative feature, "The Land Has Eyes", set on his homeland, Rotuma. In 1997 he received the Elliot Cades writing award for his "significant body of work of exceptional quality." In 2000 the UHManoa awarded him with a Presidential Citation for his teaching. In 2005 Cambridge University awarded him a Fellowship with Corpus Christi College.
Plays include:
A Child for Iva (1987)
Good Morning Class (1987)
The Last Virgin in Paradise: A Serious Comedy (1993)
Fine Dancing (1997)
Reza De Wet
Reza de Wet (1953-2012), South African actress and playwright, has established herself as one of the most prominent voices in contemporary South African drama, winning more literary awards than any other playwright from her country, including the widely renowned Athol Fugard. Writing primarily in Afrikaans, de Wet is principally concerned with issues of hypocrisy and repression as they manifest themselves within the Afrikaner community. Her work represents a radical departure from earlier forms of Afrikaans theatre (which dates back to the 1930s), which were highly insular and propagandistic in their promotion of Afrikaner national ethnic identity -- characterised by the conspicuous non-acknowledgement of the Black majority in South Africa and antagonistic in their stance toward the more liberal, educated, urban Anglo population.
Plays include:
Fever (2007)
African Gothic (2005)
Yelena (2002)
Breathing In (2005)